Eyes on the Future
Have you ever stopped for a moment and thought about how the printing industry will look like in 5 years? How will you and your employees communicate with each other and with your customers? What exact location will your employees and customers be working from?
It is a fact that the pandemic has changed every aspect of our lives, including work. Attending and visiting clients was a task done in the office, but remote work has taken over. The nature and location of communication has changed, and it is hardly going back to pre-pandemic conditions.
It is hard to imagine that it is possible to run a business in the printing industry remotely since it requires hands-on production and must be on site to be more productive. There has been a lot of research and debate about whether on-site courses are more productive than distance courses or vice versa, or whether the hybrid model is effective. But the thing is, it does not matter because it changes every day.
Back to the Present
Working remotely or with a hybrid model has become an important condition for some positions like graphic designers or sales reps. The idea is in the air, and you have probably already thought about it, as have your employees. Hiring new top talent right now means you are competing with companies that are already open to and comfortable with these models. Limits of remote work have been exceeded and the printing industry needs to adjust to the new condition that competition is no longer the print shop next door. Nowadays competition is with Salesforce, Microsoft and Google.
The question is: Can your print shop grow and operate without the owner being physically present? The answer is: We do not have to solve the future of collaboration right away, but we do have to lay the foundation for what's to come – or rather, what's already here.
Back to the Future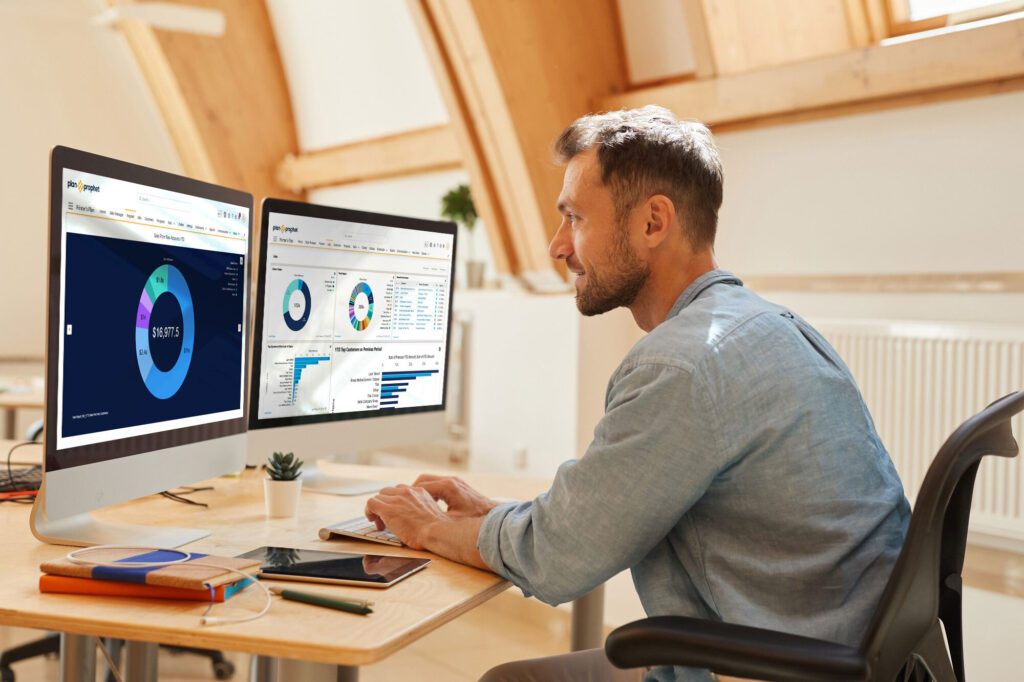 The future of workplace collaboration involves 3 general aspects:
Use technology for your internal communications. The more we know about how to use the latest tools for communication, the better.
Use automated workflows to communicate with customers. There is an opportunity to provide both face-to-face interaction and automated information flexibility to your customers.
Combine on-site, hybrid and remote work. Not exactly saying yes or no to this, but at least be open to discussion.
Effective collaboration as an operational priority should include 5 main reasons:
It dramatically improves efficiency by cutting through the clutter.
Reduces errors and promotes accountability.
Information is easy to find and linked to relevant jobs, customers and employees.
Prepares your business for scalability and hybrid/remote operations.
Replacing employees, including owners, is less painful.
PlanProphet's Collaboration Arsenal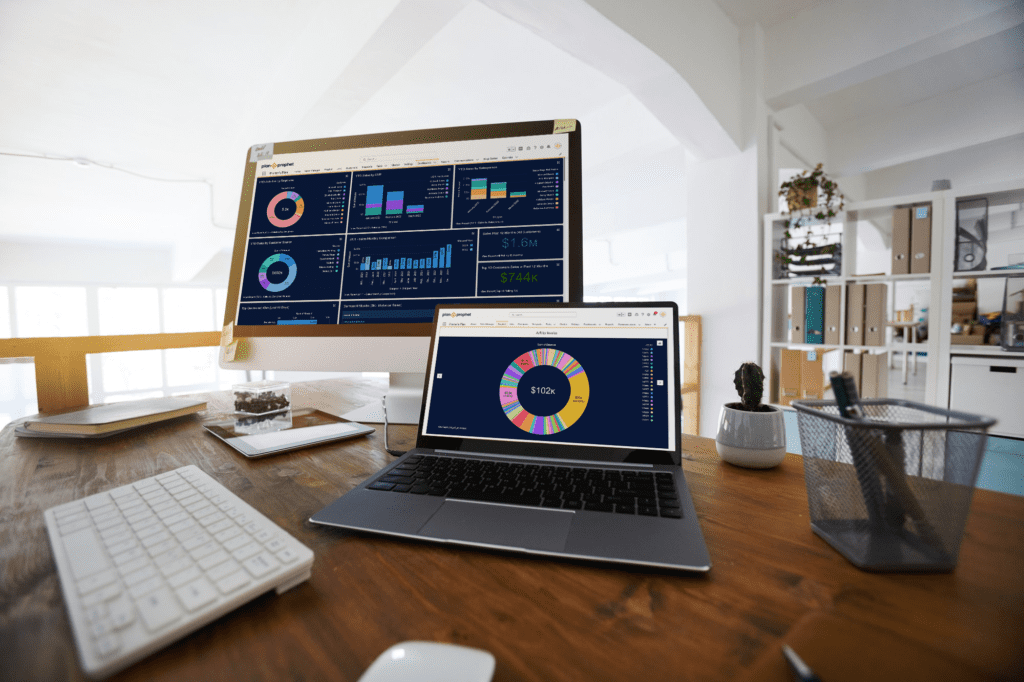 Based on a hybrid model, geography is not a determining factor in hiring or retaining talent for some positions. This way, you can operate multiple production facilities or centers, which is more profitable. The size of the real estate is no longer a determining factor for staff scalability in the printing industry.
Our CRM and marketing automation engine has a whole arsenal of tools that you can start using for collaboration right away.
CRM Activities
For CSRs or Salespersons that are not in the office in person but want to access prospect or customer information, it's pretty simple. Just enter the Account, scroll down to Activities and you'll see Invoices send, Emails send, Marketing Campaigns send, Statements, bills, future tasks, etc. The foundation of collaboration is information. As long as this information is recorded everything is easier.
Tasks/Events Delegation
In Activities, you can create new tasks and also delegate specific tasks to someone else in the sub-level Delegated Tasks. This helps assign responsibilities, create tangible deadlines, follow-ups, and completion of your activities, and check the current status. With Shared Calendars you can create events for different business purposes so that everyone in your print shop can see what's going on.
Chatter
This is a collaborative way of communicating. There is no date, but the ability to create a conversation, for example, within a job, and everything related to it is displayed on that particular job, client, or issue.
Reports and Dashboards
There are many ways to use reports and dashboards for collaboration. You can create sales dashboards with specific sales purposes you want to visualize. You can see Jobs Due Today, Jobs Late, Proofs Follow-Up, etc. Your to-dos can be visually automated so your team knows what actions to take with this information.
Deals
Deals are associated with customers, and you can start a management process to sell them a particular product or service. By identifying these opportunities based on their history with our print shop, we can proactively offer them. They are not Quotes, but a sales effort whose process is easier to monitor, in a similar way to the Prospect stages.
Asana Project Management
It gives you the ability to integrate your MIS with Asana, a state-of-the-art project management system, through PlanProphet. You can improve productivity and organizational efficiency by connecting company-wide goals to the tasks needed to achieve them across teams and functions, and reduce your team's work over work. You can report progress faster and more accurately, and address problems before they arise.
Shipping Module
Manage the final stage of your production process by delivering a finished product to your customer in minutes via carrier, local delivery or pick-up, and keeping track it in real time. Configure the cargo as needed, choose the carrier, link the shipment to your jobs, and keep track of its status. Automated messages that you customize and brand with your printer's logo keep your customers informed at every stage of the process.
It's All About Collaboration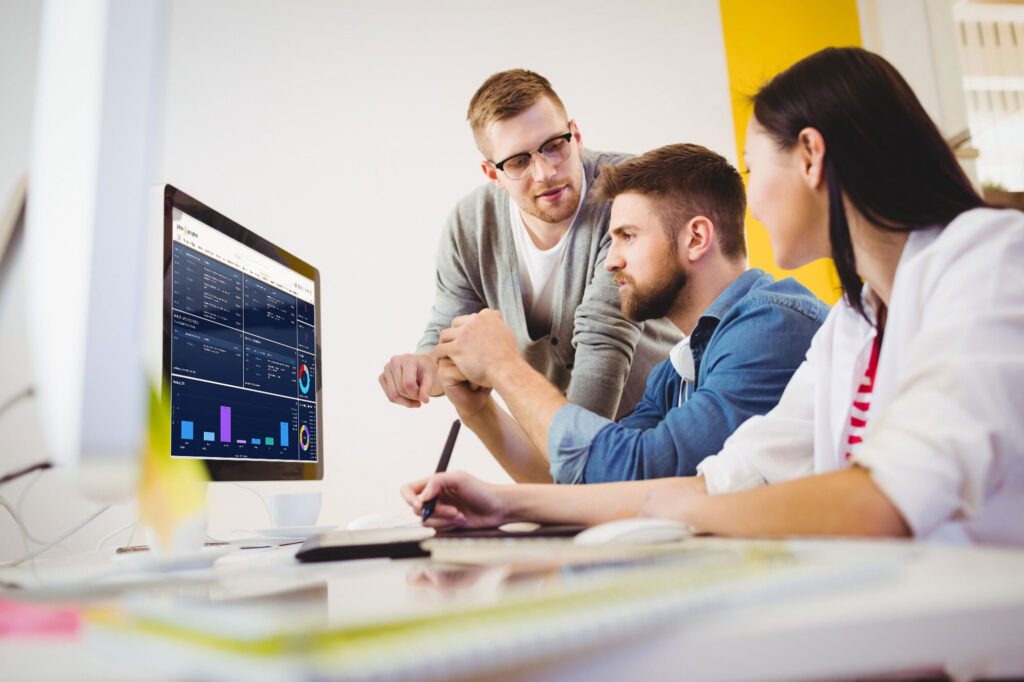 PlanProphet has found a way to map every step of the production cycle in the printing industry, from order entry to quoting to proof management to shipping, onto the platform and ensure that everything is accessible. The next time you think about what you want your business to look like in 5 years, how you want to communicate with your team, grow and survive, these are the things you need to have in place by then to be successful.
Become one of our users and you will experience the benefits of our CRM firsthand.
If you wish to register for a one-on-one demo, request it here. If you are ready to add PlanProphet to your center today, sign up here.