Specialists Pat McGrew of McGrew Group and Ryan McAbbe of Pixel Dot Consulting interviewed our Managing Director Lemay Sanchez as part of the Thought Leadership Video Series. As Pat says about Lemay, "It's never just about one thing with you." In this video, he talks about PlanProphet's growth at the enterprise level, the importance of customer feedback and recommendations, recent changes and improvements to the platform, the annual Champion Summit user event, and the challenges ahead.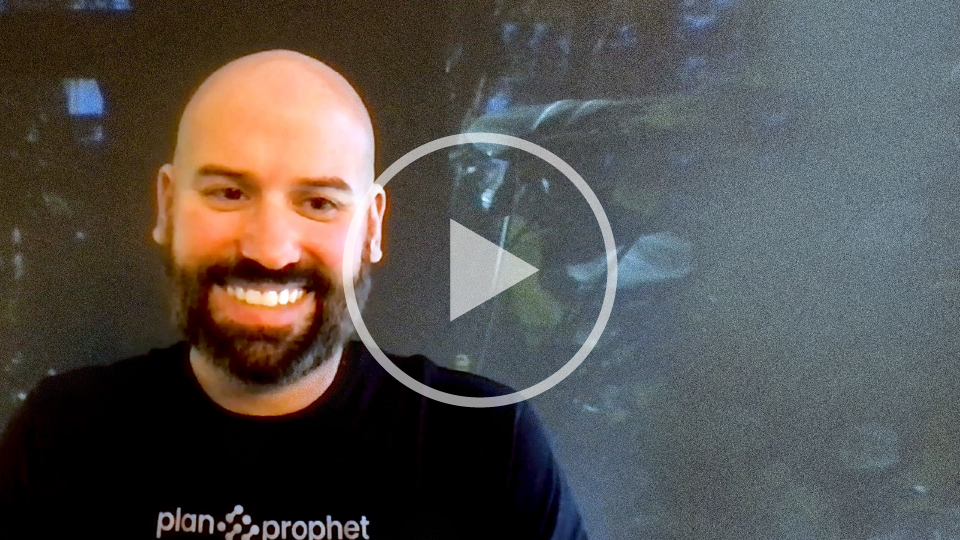 Watch the entire interview here! CLICK HERE
PlanProphet's Growth Continues to be Very Sustainable
The PlanProphet team goes to great lengths to pay attention to what our customers use our product for, since every print shop utilizes it differently. That's why our number one reason for getting new customers is referrals, which makes our expansion sustainable. Lemay says, "When someone refers you, it's the easiest sale we can have. (…) That's always a great thing." But because of our extensive roadmap and constant competition with our development team to see what fits first, with feedback comes a lot of responsibility.
"That's what PlanProphet in my opinion has done really well in perfecting these last three years. Thanks to great Partners in the MIS that we have, they've allowed us to keep ingraining that integration deeper and deeper every day to make sure that we can provide a lot more value for their customers."


Lemay Sánchez
PlanProphet is a Platform that Stands Out
As stated by Pat, "PlanProphet fits into a niche where there is almost no one else doing what you do." PlanProphet has always been more than just a company to us; it's a movement. There are many enthusiastic print business owners who appreciate the benefits the platform offers them. Automation is the key to simplifying their everyday lives. In order for customers to benefit from what we've worked so hard to build, it's a challenge to educate and enlighten them on all the things they can take advantage of.
Champion Summit on a Nutshell
"Our team does an outstanding job on the adoption front," Lemay says. Among other things, we hold as many face-to-face Zoom sessions with clients as needed as part of the Adoption Program, as well as bi-monthly meetings with our Champions. However, we believe that at least once a year, we should give our clients the opportunity to attend an Avenue, where they can spend two days interacting in person, networking and learning about what other entrepreneurs are up to. We take a lot away from our customers.
"It's a great opportunity for our clients to come and spend two days in a semi-relaxed way." Our Champion Summit includes lots of PlanProphet content and training, as well as participation from industry speakers who know a lot about the world of print and future trends and changes.
Our Integration and Automation are Key
In the words of Ryan, PlanProphet "It's not integrated with your MIS, it's almost embedded in a way because it literally becomes almost like a silent person who's another employee in the shop." PlanPropeht focuses on automations that are often overlooked but have a big impact on operations. This means revenue, accounts receivable and the billing, among other processes that print store owners struggle with.
All conversations between members of your team and potential customers or consumers are facilitated through our platform. These interactions range from sending proofs and invoices to collections, congratulating customers when they make a purchase, keeping in touch when they haven't placed an order in a while, maintaining an education guarantee for the first year when they make their first purchase, and even asking customers for Google reviews or recommendations and improving communication between departments.